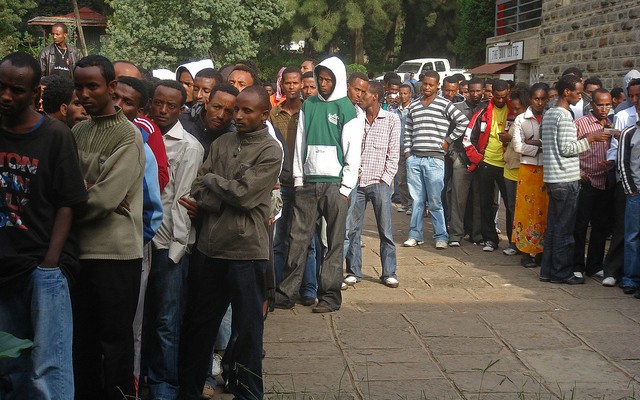 Ethiopian Government Looking to Hold National Elections in 2020, Says Unrest Will not Force Early Voting
Source: Voice of America News
The Ethiopian government has ruled out holding new nationwide elections to address the grievances behind nearly a year of deadly protests. But the opposition says the changes the government is undertaking are not good enough.
Government spokesman Getachew Reda says Ethiopia will not call for an early vote. The next regional and nationwide elections are scheduled for 2020.
"What we are trying to do is to follow the election cycle," said Reda. "This government does not have the slightest of intention to all of a sudden change the law and call for a vote based on a changed law. We are here for the long haul."
Reda said on Wednesday that parliament would instead convene to endorse a proposal from the prime minister to reorganize the Cabinet. This is expected to happen next week, but Reda did not give an exact date.
Opposition leader Merera Gudina of the Oromo People's Congress told VOA that this crisis could only be solved with new elections.
"They are still playing their own game with the reshuffling of their own personnel which for us it is nothing when people are asking fundamental basic change of policies and in fact the resignation of the ruling party, and demanding for new elections," Gudina said.
During protests in the past year, hundreds have died, thousands have been arrested, and the government has imposed a six-month state of emergency restricting movement and independent media.
[Photo by BBC World Service/CC BY-NC 2.0]