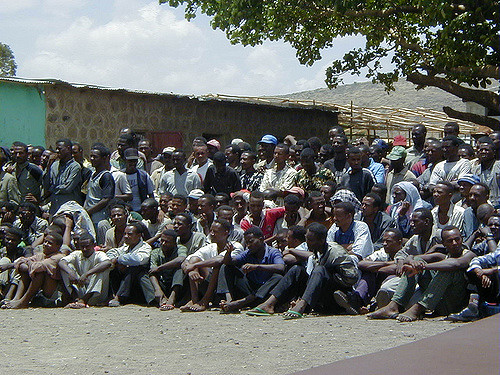 Ethiopia Frees 2,000 People Arrested During State of Emergency, Retrieves 1,500 Weapons
Ethiopian authorities have released about 2,000 individuals who were detained after a state of emergency was declared in the country earlier this month in response to months of violent anti-government protests.
The group, who were initially detained on suspicion of their involvement in the violence, were freed on Monday after "receiving education and counseling," Fana Broadcasting Corporation reported.
Ethiopia's Minister of Defense and Secretariat Siraj Fegessa confirmed the release. However, he did not specify how many suspects are still in incarceration.
Officials have reportedly retrieved more than 1,500 weapons since the state of emergency was declared.
Under Ethiopia's state of emergency, the first in 25 years, security officials can search and detained suspects without court orders. The rules also stipulate that public gatherings can only be held with government approval.
The rules further state that contact with groups which the government considers terrorist organizations is prohibited. Watching opposition media channels has also been banned.
Foreign diplomats are also required to request for permission before traveling more than 25 miles outside of Addis Ababa, the country's capital.
A three to five-year prison sentence has been established as punishments for those who violate the rules of the 6-month long state of emergency.
The protests in Ethiopia started last year in the Oromia region over a government expansion plan. The demonstrations, which spread to the Amhara region this year, turned violent after clashes between security forces and protesters. Hundreds have been killed which thousands have reportedly been detained.
Ethiopian authorities say the protests is the working of armed opposition groups in collaboration with foreign governments looking to destabilise the country.
[Photo by ethiopiamission/CC BY-ND 2.0]