East African leaders gather in Nairobi to discuss Ebola preparedness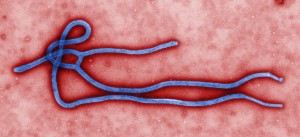 NAIROBI (Xinhua) — African governments are due to meet in Nairobi from Tuesday for a regional conference on Ebola preparedness, Kenya's health ministry said on Monday.
The Sept. 16-17 regional conference will be attended by ministers in charge of transport, health, immigration and East Africa Community (EAC) affairs from Burundi, Rwanda, Kenya, Tanzania, Uganda, the Democratic Republic of Congo (DR Congo), South Sudan and Ethiopia.
"The objective of the meeting was to craft a united, comprehensive and collective response to the Ebola outbreak that has so far affected a number of countries in West Africa," the ministry said in a statement.
Officials from the health ministry said Kenya would also be offering its regionally advanced diagnostic services to further consolidate the Ebola preparedness effort.
The conference comes amid an outbreak of Ebola in DR Congo, and the region's interconnectedness has made a joint regional effort critical.
The meeting, which will also be attended by delegations from Inter Governmental Authority Development (IGAD), World Health Organization (WHO) and African Union, is a follow-up of another meeting held on Sept. 8 in Addis Ababa under the auspices of the AU.
"Owing to the virulent nature of this virus and its great capacity to impact negatively on other sectors it is important that EAC countries form a common strategy to fight the threat of the disease," the ministry said in the statement.
Nicholas Muraguri, Director of Medical Services with Kenya's health ministry, said Kenya had heightened its surveillance of both bus passengers and, in particular, truck drivers at all entry point.
In March, Guinea's health ministry confirmed an outbreak of Ebola Viral Disease (EVD). This outbreak quickly spread initially to neighboring Liberia and Sierra Leone. Later the outbreak spread to Nigeria and Senegal. Another independent outbreak was confirmed in DR Congo on Aug. 20.
According to Kenya's health ministry, by Sept. 6, the virus had infected over 4,300 people in the six countries, out of which, some 2,300 had died.
The meeting comes after Kenyans have expressed fears that health authorities are not thoroughly screening visitors from countries affected by Ebola.
The ministry said the Kenyan government has been closely monitoring the evolution of this outbreak in West Africa and assessing the risk to the country.