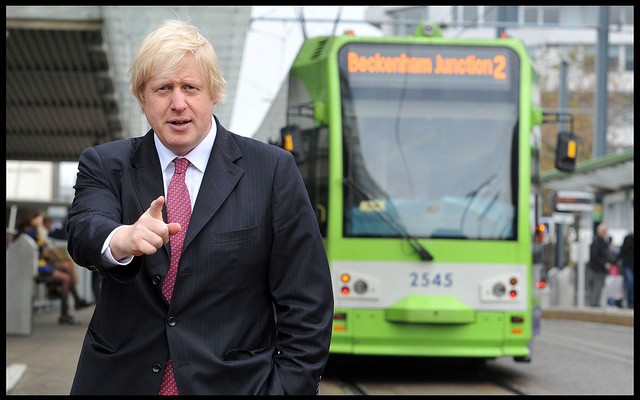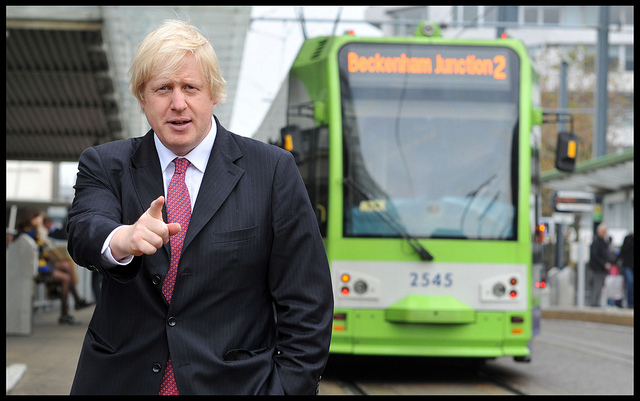 British Foreign Secretary Boris Johnson Says EU Should Turn Migrant Boats Back to the Mediterranean
Britain's Foreign Secretary Boris Johnson has called for the European Union (EU) Navy patrolling the Mediterranean sea to turn boats packed with migrants back to North Africa immediately they cross Libyan waters.
Johnson made the shocking statement, which sharply deviates from Britain's current policy, on Thursday in Italy, the Telegraph reported.
After a meeting with his Italian counterpart Paolo Gentiloni, Johnson said Operation Sophia, an EU navy force established in 2015 to arrest human smugglers, should also return boats transporting migrants to Europe.
"I think, personally, the [the boats] should be turned back as close to the shore as possible so they don't reach the Italian mainland and that there is more of a deterrent," Johnson said.
"I think I am right in saying we have turned back about 200,000 migrants," Johnson said, before being corrected. "Sorry, saved, saved. Thank you. We saved 200,000 migrants and turned back 240 boats."
Turning migrant boats back to land immediately they enter international waters is illegal since Libya's Western-backed government has not invited EU navy forces into its waters for security reasons, Reuters reported.
Neither Johnson nor officials from Operation Sophia have explained the context under which the boats transporting migrants were returned to North Africa.
Europe has been struggling with the increasing influx of migrants. Last year, about 1.8 million migrants entered Europe seeking asylum.
Although a lot of European countries have been hit with the influx of migrants, Italy has arguably felt the brunt of the crisis due to its proximity to North Africa.
Italian authorities are reportedly hosting more than 400,000 migrants; many of them were saved by EU navy forces from stuffed rickety boats. About 23,000 migrants made their way to Italy in August, DW reported.
On Thursday, the UN reported that about 200,000 migrants are currently at the Libyan port waiting to make their way to Europe.
According to a Europol and Interpol report, the smuggling of people from the Middle East and North Africa to Europe is a multinational business. Smuggling rings reportedly made about $5 to $6 billion from trafficking thousands of migrants to Europe last year.
[Photo by Andrew Parsons/i-Images/CC BY-ND 2.0]