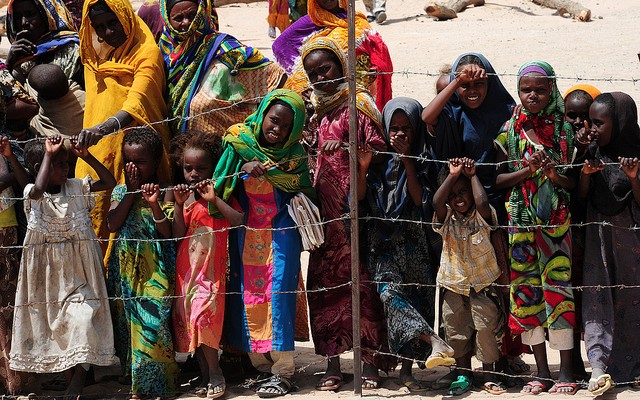 Ethiopians and Eritreans Among 38 Busted in Italy for Trafficking Migrants, Human Organs, and Drugs
Police in Italy have busted 38 suspected members of an international trafficking ring that deals in smuggling arms, drugs, human organs, and migrants from Africa to Europe.
The suspects, who were arrested on Monday in three Italian cities (Rome, Palermo, and Milan), include 13 Eritreans, nine Ethiopians and one Italian.
Arrest warrants have been issued for 15 other South African suspects, who are yet to be found, the Wall Street Journal reported.
Italian authorities started investigating the network last year after a receiving a tip from Nuredin Weharabu Atta, a human smuggler who was sentenced to five years in prison in February.
Atta claims he decided to cooperate with authorities because too many migrants have died trying to reach Europe.
"The deaths that we are aware of are a small part of it," Atta said, according to the Telegraph UK. "In Eritrea alone there have been victims in eight out of 10 families."
The criminal ring, which was headquartered in a perfume shop in Rome, reportedly traded in the organs of migrants who died on the dangerous journey to Italy.
Migrants, including children, who could not pay their traveling fee, were allegedly killed for their organs, which the traffickers sold for about $15,000, RT reported.
Italian police reportedly seized different cash amounts of about $600,000 and $25,000 found in the perfume store.
A book filled with the names, bank accounts, and phone contacts of migrants was also discovered in the cosmetic store where the group ran their operations.
"It was the place where the money of migrants who wanted to reach Italy was collected," Palermo Prosecutor Francesco Lo Voi said.
The criminal network allegedly transported migrants, who paid more money, to Europe via air or land. These migrants avoided the overcrowded boats by buying fake marriage certificates for $11,000 to $16,000.
The group reportedly organized fake family reunions and weddings to allow these migrants stay in Italy legally.
The arrest of the trafficking ring is a boost to European authorities struggling to deal with the worst refugee crisis the region has experienced since World War II. According to the European Union, about 1.8 million migrants seeking asylum entered Europe last year.
A Europol and Interpol report released in May said that smuggling people from the Middle East and North Africa to Europe is a multinational business. Last year, criminal networks reportedly made about $5 to $6 billion from trafficking thousands of migrants to Europe.
[Photo by Staff Sgt. Elizabeth Rissmiller/U.S. Air Force photo]