Kenya secures $113m to build 1,550km road connecting Burundi
By Christabel Ligami and Adam Ihucha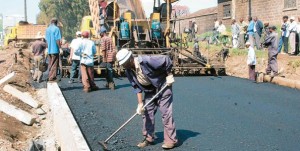 Kenya has secured $113 million from the African Development Bank for the construction of a transit route from the Indian Ocean to Bujumbura in Burundi, heightening competition between the ports of Indian Ocean to Bujumbura in Burundi,.
The 1,550-kilometre road will be 455km shorter than the Northern Corridor, which runs from Kenya to the landlocked economies of Uganda, Rwanda, Burundi, DR Congo and South Sudan, and about 50km shorter than the Central Corridor, which connects Rwanda, Uganda, Burundi and DR Congo to the port of Dar es Salaam in Tanzania.
"Even though the distance is almost the same as that of the Central Corridor, Burundi will easily access the Mombasa port, which is more efficient in capacity and clearance time than the Dar port," said Christian Nkengurutse, secretary-general of Burundi's Chamber of Commerce. "Besides, there are fewer non-tariff barriers on the new route."
The new route will branch off the Northern Corridor at Voi in Kenya, and after crossing into Tanzania at the Taveta border post, it will join the Central Corridor at Moshi. It will then run through Arusha to Singida in central Tanzania and into Bujumbura.
Tanzania has agreed to pay $13.13 million to 2,000 residents who will be displaced by the dual carriageway by the end of the year. Most of the residents to be compensated fall within the 40-km stretch between Arusha and Usa River town.
The Arusha regional manager for Tanzania Roads Network Agency, Deusdedit Kakoko, said they are evaluating tenders and the contractor will be selected by the end of November.
Photo/JOSEPH KIHERI