Ethiopian Airlines announces record 46 billion Birr profit
By Zerihun Getachew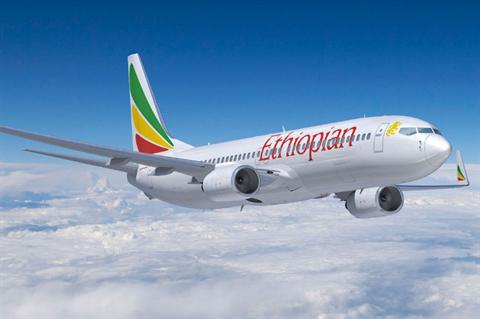 Ethiopian Radio and Television Agency (Addis Ababa) – The Ethiopian Airlines announced that it has earned over 46.5 billion Birr revenue during the last budget year, between July 2013 and June 2014.
Despite many challenges, Ethiopian has managed to succeed, the Airline said.
Ethiopian has added additional 13 aircrafts to its fleet during this year.
Its fleet includes ultra-modern and environmental friendly aircrafts such as Boeing 787, Boeing 777-300ER, Boeing 777-200LR, Boeing 777-200LR Freighter and Bombardier Q-400 with double cabin.
It has also opened new flights to nine destinations during the reported period, including to Kano (the fourth destination in Nigeria), Shanghai and Vienna.
International Air Transport Association (IATA) ranked Ethiopian, a member of Star Alliance, 18th of the best 50 most profitable airlines in the world in 2013.
Ethiopian is ranked number one in Africa in terms of operating profit with 228 million USD.
The airline has reportedly obtained over 2.3 billion USD total revenue in 2013.