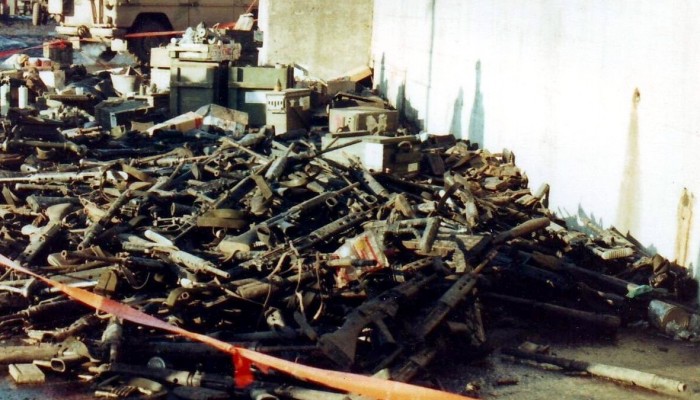 Ethiopia's State of Emergency: Government Retrieves Over 700 Looted Arms, Arrests 1,600 People
Ethiopian authorities have recovered more than 700 arms and arrested about 1,600 people since October 9 when the government declared a state of emergency in response to months of widespread anti-government protests.
Ethiopian security officials have recovered about 744 arms that were looted across the country during the unrest, Fana Broadcasting Corporation reported.
Officials reportedly recovered about 384 of the 513 weapons which were stolen in the Oromia region, where the protests began last year over a government expansion plan.
More than 1,000 suspects have also been detained for playing a role in the unrest, the BBC reported. The majority of the suspects were arrested this week in the Oromia region.
Authorities say the arrests were made with the help of locals who reportedly identified the culprits and their crimes during a town meeting. However, investigations into the charges are ongoing.
The protests, which began peacefully, have turned violent after clashes between demonstrators and security officials. Human Rights Watch puts the number of causalities at more than 500. Foreign companies in the country have also been affected by the unrest with reports of protesters attacking and burning several plantations.
The Ethiopian government has dismissed the protests as the workings of foreign forces looking to destabilize the country.
The government has accused Eritrea and Egypt of funding and training opposition groups responsible for the unrest.
[Photo by WikiMedia Commons]