Ugandan Journalism Code of Ethics undergoes Revision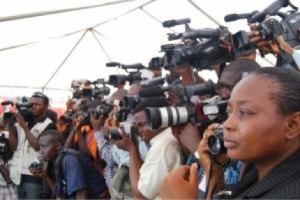 Ugandan authorities have amended the laws regulating the activities of journalists and imposed new fees on media practitioners in the country.
The amendments to the Press and Journalists Act 1995 were made through statutory instruments by the Minister for Information and National Guidance, Namayanga Rose Nsereko.
The amendments of the fourth schedule to the Press and Journalists Act centers around many important issues that have raised public debates over the past few years – such as privacy, plagiarism, accuracy, obscenity, spying or clandestine investigation and reporting on crime, finance, children and victims of sexual assault.
The new regulations also revises the fees media practitioners are expected to pay to obtain practicing certificates and to register complaints.
The amendments are expected to enable the Media Council of Uganda – which was only formed in 2011 – carry out its mandate of improving the professional conduct of media practitioners effectively.
New Vision reports that although the amendments were gazetted back in February, they are yet to be formally communicated to media practitioners in the country.
Rights groups have, meanwhile, accused Ugandan authorities of repressing media houses that are critical of the regime.
Several journalists have been reportedly intimidated, arrested, leveled with sanctions and even barred from operating for publishing stories that portrayed the ruling National Resistance Movement (NRM) in a way regarded as unacceptable by the authorities.
Photo by Human Rights House.