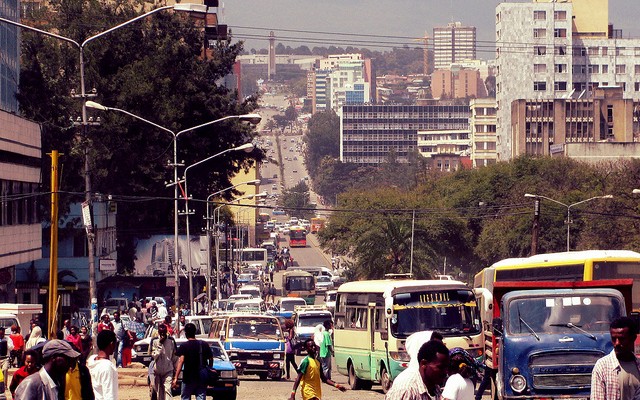 Ethiopian Government Woos Tourists Amid State of Emergency and US Travel Ban
Ethiopian authorities have said that tourists are excluded from the country's state of emergency which require foreign diplomats to seek permission before taking long trips away from Addis Ababa, the capital.
Under Ethiopia's state of emergency, which was declared on October 8, all diplomats cannot travel more than 25 miles outside of Addis Ababa.
However, Ethiopia's Attorney General Getachew Ambaye said tourists who visit the country can travel freely, Fana Broadcasting Corporation reported.
"The directive is not applicable to foreign tourists who come to Ethiopia to visit tourist destinations. They can travel from place to place freely as usual," Getachew said.
The announcement comes just days after the U.S. government issued a travel advisory warning its citizens against traveling to Ethiopia due to civil unrest.
"An October 15 decree states that individual may be arrested without a court order for activities they may otherwise consider routine, such as communications, consumption of media, attending gatherings, engaging with certain foreign governments or organizations, and violating curfews," the U.S. State Department said in a statement.
The travel warning was the second the U.S. has issued for its East African ally, which is struggling with widespread anti-government protests.
In August, the U.S. embassy in Ethiopia issued a travel advisory after confirming the death of a UC Davis researcher who was killed in the Oromia region by stone-throwing protesters.
Despite the advisory, Ethiopian tourism officials have encouraged foreigners to visit the country. Getnet Yigzae, Public Relations Director of Ethiopia's Tourism Organization (ETO), said tourists can travel around the country without fear.
[Photo by Luigi Guarino/CC BY 2.0]