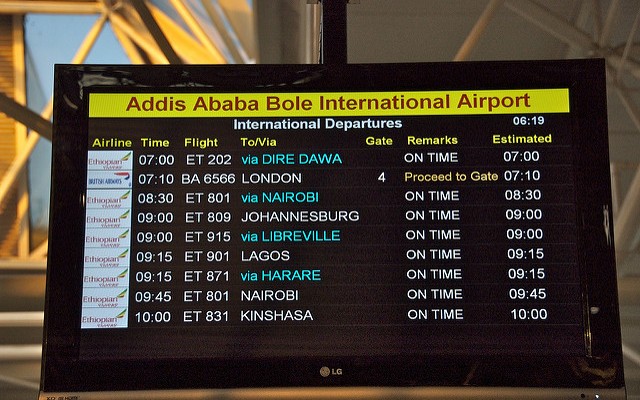 U.S. Issues Another Travel Advisory for Ethiopia Amid State of Emergency, Violent Anti-Government Protests
The U.S. government has issued a travel alert for Ethiopia amid widespread anti-government protests which have led to the death of hundreds and the incarceration of thousands.
On Friday, the U.S. State Department warned its citizens against traveling to Ethiopia due to the unrest which led the Ethiopian government to declare a state of emergency on October 8, Reuters reported.
US authorities advised American nationals to postpone all non-essential trips to Ethiopia because its embassy in the East African country cannot provide consular services as it usually does due to the unrest.
"An October 15 decree states that individual may be arrested without a court order for activities they may otherwise consider routine, such as communication, consumption of media, attending gatherings, engaging with certain foreign governments or organizations, and violating curfews," the State Department statement read.
In August, the US Embassy in Ethiopia issued a travel advisory after confirming the death of a US researcher who was killed in the Oromia region by stone-throwing protesters who attacked the vehicle she was traveling in.
The State Department had warned US citizens against traveling to areas of Ethiopia's Amhara and Oromia regions, the hotbed of ongoing anti-government demonstrations, VOA reported.
Ethiopian authorities have arrested thousands since the state of emergency went into effect. The government has blamed the unrest on foreign-based opposition groups looking to destabilize the country.