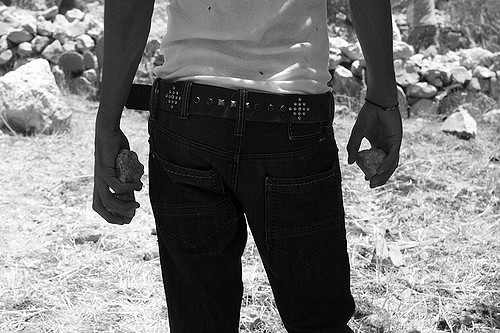 Ethiopian Protesters Kill US Researcher With Stones After Attacking Her Vehicle
Source: Inquisitr.com
A UC Davis postdoctoral researcher has been murdered near Ethiopia's capital Addis Ababa after anti-protesters attacked the vehicle she was riding in with stones.
Sharon Gray, a 30-year-old researcher at the University of California's plant biology department, died Tuesday from injuries she sustained following the shocking attack, the Sacramento Bee reported.
Andy Fell, a university spokesperson,confirmed the death of Sharon Gray on Wednesday. She reportedly traveled to Ethiopia for a meeting relating to her research on crops.
The U.S. Embassy in Ethiopia which issued a travel advisory for parts of Ethiopia in August also confirmed her death in a statement. The State Department had warned US citizens against traveling to areas of Ethiopia's Amhara and Oromia regions, the hotbed of ongoing anti-government protests, VOA reported.
The protesters who reportedly attacked the vehicle Sharon Gray was riding in also threw stones at other vehicles.
Sharon Gray was not the only US citizen or person in the vehicle at the time of the attack. Another UC Davis official, Siobhan Brady was also present when the protesters threw stones at the car on the outskirts of Addis Ababa. However, Brady works as an associate professor of plant biology at UC Davis did not sustain any injuries.
Sharon Gray was going to discuss the future of her project with the Netherlands Institute of Ecology and other unnamed charity groups. Her project reportedly focused on studying how carbon dioxide buildup in the atmosphere affects cash crops like tomatoes and soybeans.
The U.S. State Department is reportedly working with the Ethiopian government to have Sharon Gray's body returned to her family.
[Photo by rpb1001/CC BY-NC 2.0]