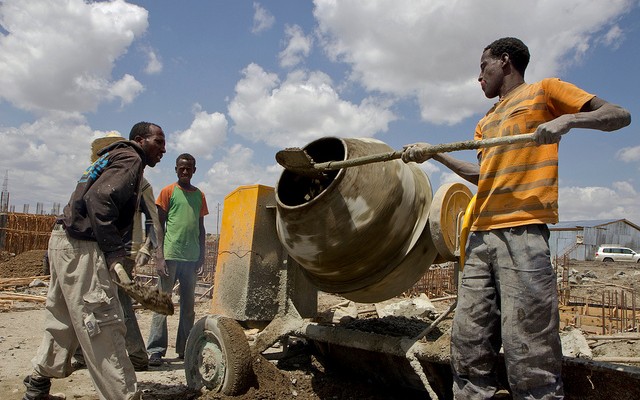 Oromo Anti-Government Protesters Attack and Destroy Aliko Dangote's Cement Factory in Ethiopia
Anti-government protesters in Ethiopia's Oromia region have attacked a cement factory belonging to Nigeria's Aliko Dangote, the richest man in Africa.
The demonstrators were protesting over the death of more than 50 people in a stampede on Sunday during an annual festival, Information NNG reported. The stampede occurred after police shot tear gas into the crowd in a bid to disperse protesters.
A Dangote Cement Factory in Ada Berge, Oromia was attacked on Tuesday. Protesters burnt down trucks, machines, cars and offices, Fana Broadcasting reported.
Demonstrators also attacked and burnt down a police station in West Guji; several prisoners were freed following the incident.
The Ethiopian government has been dealing with widespread protests, which has turned violent on several occasions. There have been reports of security forces clashing with unarmed protesters.
In September, protesters in Ethiopia's Amhara region attacked a series of foreign-owned flower plantations causing damages worth millions.
Belgian, Dutch, Indian, and Italian flower farms were among the foreign-owned facilities that have been assaulted in the region, Bloomberg reported.
Esmeralda Farms Inc., a Dutch firm which was attacked in Bahir Dar, has since closed its operations in Ethiopia due to the incident. The flower farm reportedly incurred damages of about $7.8 million.
Ethiopian authorities say although the constitution permits peaceful demonstrations, the ongoing protests are being orchestrated by forces looking to destabilize the country.
[Photo by DFID – UK Department for International Development/CC BY 2.0]