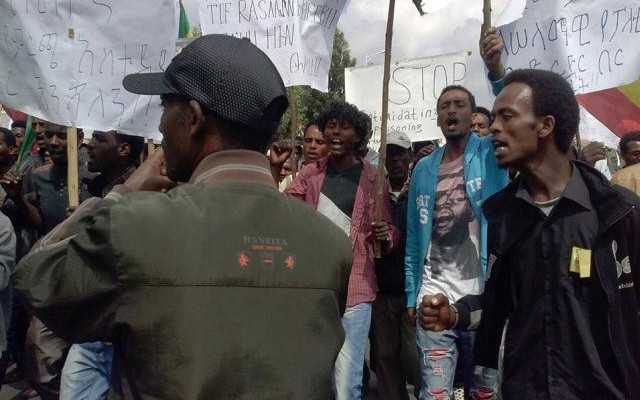 UN Urges Ethiopia to Allow Observers to Probe Reports of Killings of Amhara and Oromo Protesters
The United Nations (UN) has asked Ethiopia to allow international observers into parts of the East African country rocked by violent anti-government protests.
Weekend protests in Ethiopia's Amhara and Oromo regions turned deadly after demonstrators and security officials clashed.
Over 20 people were killed and several others injured during the clash between Ethiopian security officials and protesters, the Guardian reported.
On Wednesday, Zeid Raad Al Hussein, the UN High Commissioner for Human Rights, expressed concerns over claims that Ethiopian security forces used excessive force to deal with Amhara and Oromo protesters.
"The use of live ammunition against protesters on Oromo and Amhara, of course, would be a very serious concern for us," Zeid told Reuters.
He stressed that Ethiopia should allow international observers into the affected regions to conduct investigations into the violence, Aljazeera reported.
He also expressed concerns that his office has not "seen any genuine attempt at investigation and accountability" since the allegations of security officials killing Oromo protesters began in January.
The protests in Oromia began after the announcement of a government plan to expand Addis Ababa. The latest wave of protests in the region is centered on demands for the release of people detained earlier in the year, New York Times reported.
In the Amhara region, protesters are demanding that the Welkait community, which was recently placed under the Tigray region, be returned to Amhara.
Officials have described the widespread protests as "illegal" and the actions of terrorists looking to destabilize the country. Social media activists have also been blamed for organizing the protests, Fana Broadcasting Corporation reports.
[Photo by Gadaa.com/CC BY-ND 2.0]