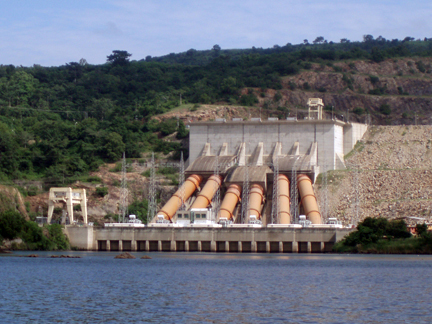 Ethiopia Installs Two Turbines in 50 Percent Complete Grand Renaissance Dam
Ethiopian officials announced on Tuesday that two turbines have been installed at the Grand Renaissance Dam (GERD). The turbines would allow the dam to generate 700 MW of power.
The installation of the turbines was announced by Ethiopia's Deputy Minister of Finance and Economics Cluster, Dr. Debretsion Gebremichael.
The newly installed turbines will each produce 350 MW. The power produced from these turbines is expected to increase the country's electrical supply and reduce the growing gap between energy demand and supply in Ethiopia, Fana Broadcasting Corporation reported.
The 6,000 MW Dam being constructed on the Blue Nile is reportedly about 51.9 percent complete. Upon completion, the GERD which will be the largest hydroelectric plant in Africa will have about 16 turbines.
Since 2010, when Ethiopia announced the construction of the GERD, there have been disagreements with neighboring countries. Egypt and Sudan, both beneficiaries of the Nile, have expressed concerns about the effects of the mega project.
Egypt, which depends on the Nile as its only source of fresh water, has raised concerns about the possible effects the construction of the dam would have on its annual share of water. The GERD will have a storage capacity of 74 billion cubic meters of water upon completion.
The disagreements about the effects of the dam have led to a series of meetings between the irrigation and foreign ministers of Sudan, Egypt, and Ethiopia. In an attempt to reach a consensus on the GERD, two consultancy firms have been hired to conduct technical studies into the possible adverse effects of the dam's construction.
Ethiopia has assured its downstream neighbors that the dam would have a positive impact on the region and would not have adverse consequences on their annual water supply.
[Photo by Talata M/CC BY-NC-ND 2.0]