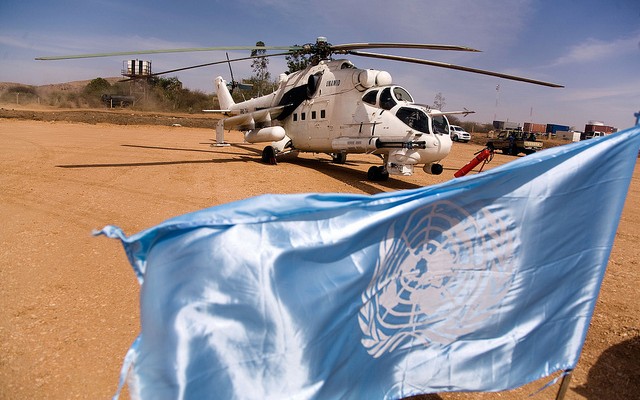 Ethiopia Rejects UN Request for Observers to Probe Reports About Killings of Amhara and Oromo Protesters
Ethiopia has denied a United Nations (UN) request to send international observers to investigate reports that many people have been left dead in parts of the East African country rocked by violent anti-government protests.
On Monday, Amnesty International reported that nearly 100 protesters in the Amhara and Oromo regions were shot dead after security officials opened fire on the crowd of demonstrators.
Getachew Reda, Ethiopia's government spokesperson, denied the UN request, which was made by Zeid Raad Al Hussein, the UN High Commissioner for Human Rights on Wednesday.
Zeid expressed concerns about reports that Ethiopian security forces used excessive force in dealing with protesters.
On Thursday, Reda said the need for international observers is unnecessary since the UN already has a significant presence in Ethiopia. He also added that the Ethiopian government is responsible for the safety of its citizens, Aljazeera reported.
Reda stressed that while the government permits peaceful protests, the recent demonstrations were organized by forces looking to destabilize Ethiopia.
"There is nothing wrong with people expressing whatever concerns they have in a peaceful manner. What the government is concerned about is those who are aimed at dismantling the state structure and creating the kind of instability that will help them drive their own agendas and impose it on this country," Reda said.
The protests in Ethiopia's Amhara and Oromo regions, which started during the weekend, turned deadly after demonstrators and security officials clashed.
Over 20 people were killed and several others injured during the clash between Ethiopian security officials and protesters, the Guardian reported.
The new wave of protests in the Oromo region is centered on demands for the release of people detained earlier in the year, New York Times reported.
The unrest in the Amhara region started with demands that the Welkait community, which was recently placed under the Tigray region, be returned to Amhara.
[Photo by UNAMID/CC BY-NC-ND 2.0]