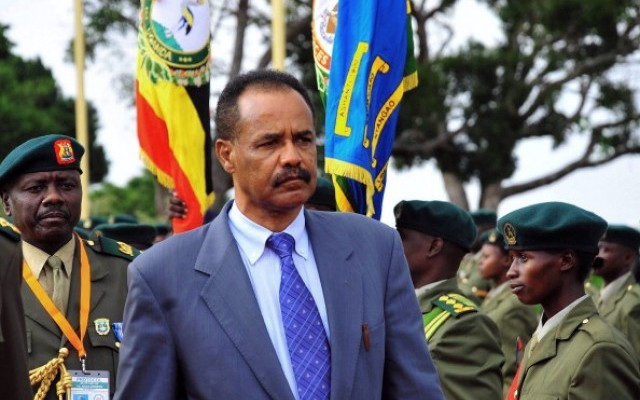 Eritrea Accuses America of Arming Ethiopia and Orchestrating Recent Border Clash
Eritrea has accused the United States of orchestrating its June 12 clash with Ethiopia in the disputed Tsorona area.
The clash, which occurred at a contested border region that the two East African neighbors fought a bloody war over between 1998 and 2000, left heavy causalities on both sides.
There combat involving heavy artillery is reported to have lasted for two days. Asmara and Addis Ababa have since accused each other of starting the border fight.
A statement from Eritrea's Ministry of Foreign Affairs accuses the U.S. of assisting Ethiopia to carry out the attack, Sudan Tribune reported.
Asmara claims Washington provided Addis Ababa with the weapons that were used in the border clash.
"Eritrea is aware of Washington's instigation not only of the attack against Eritrea that the Ethiopian forces launched last Sunday, June 12, 2016 but also in its deployment of weapons along the border for a much expanded offensive," the statement reads.
Asmara has also dismissed a call from the U.S. for restraint between Eritrea and Ethiopia as "crocodile tears and a bland statement." Eritrea's foreign ministry further stated that the statement, which was released last week by U.S. State Department spokesman John Kirby, "cannot impress anyone."
"Eritrea will disclose these facts in due time," the statement added.
This is not the first time that Eritrea has accused the U.S. of inciting wars in the region. In the past, Asmara has blamed Washington for stirring up its conflict with neighbors Ethiopia and Djibouti.
Photo: Getty Images