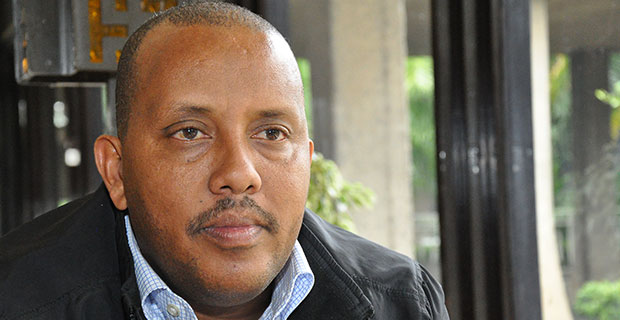 Eritrea Accuses Ethiopia of Attacking Border Region at the Center of 1998 War
Eritrea has accused Ethiopia of attacking a contested border region which the two East African neighbors fought a bloody war over between 1998 and 2000.
The clash between Ethiopian and Eritrean troops reportedly began on Sunday morning in the Tsorona area.
There are reports that the fighting, which involved heavy artillery, lasted for several hours. However, there has been no immediate confirmation of the magnitude of the attack.
"The TPLF regime has today, Sunday 12 June 2016, unleashed an attack against Eritrea on the Tsorona Central Front," a statement from Eritrea's Information Ministry said.
"The purpose and ramifications of this attack are not clear," the statement added.
Ethiopia is yet to officially respond to the accusations. However, Ethiopia's Minister of Communication Getachew Reda, who claims to be unaware of the border fighting, said the incident could be a ploy by Eritrea.
According to Bloomberg, Reda said the incident might have been a trick by Asmara to divert attention from a new United Nations report accusing Eritrean leaders of crimes against humanity.
The Tsorona area, where the fighting took place, is very close to the contested border which the two countries went to war over nearly two decades ago. More than 60,000 people lost their lives in the two-year war, which ended with a peace deal in 2000.
In the aftermath of the war, Eritrea has accused world leaders of falling to pressure Ethiopia into accepting the Algiers peace pact. Ethiopia called for talks after a ruling that the disputed town of Badme was in Eritrea's territory. However, Asmara rejected the offer and has since remained in a state of war and peace.
Asmara has maintained war-time operations with a compulsory national service in the military and a suspended constitution.
Since then, there has been tension between both countries with rare border clashes.
Photo/Meraja: Ethiopia's Minister of Communication Getachew Reda.