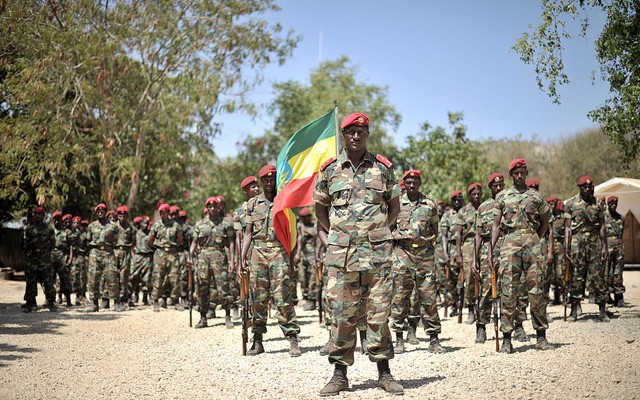 Ethiopia Denies al-Shabab Killed its Soldiers in Somalia; Claims Army Killed 101 Terrorists During Attack
Addis Ababa on Friday denied claims that al-Shabab killed Ethiopian soldiers during an attack on the African Union (AU) base in Somalia.
On Thursday, the Islamist group with links to al-Qaeda claimed to have killed over 40 Ethiopian soldiers after attacking a base in Halgan, central Somalia.
However, Ethiopia's Minister Getachew Reda denied Shabab's claims as a figment of the terror group's imagination.
Getachew said no Ethiopian soldier died in the morning attack which began with a suicide car bomb ramming into the entrance of the base, BBC reported.
"There was an attempt by al-Shabab to attack our forces in central Somalia, but…our forces killed 101 militants and destroyed heavy weaponry," Getachew said. "We are still assessing how many people got hurt on our side, but their claim that they have killed 43 Ethiopian soldiers is an absolute lie. This is a figment of their imagination."
The African Union Mission in Somalia (AMISOM) confirmed the attack on the Ethiopian base. Officials say Shabab's attempt to break into the base was unsuccessful.
"Violent elements tried to break into the base of the Somalian army and of AMISON, but they were driven back and their bodies are everywhere," AMISOM official Guhad Abdi Warsame said.
"They lost and now we have complete control of the zone, the situation is normal," Warsame added.
Ethiopia is one of five African countries that are contributing troops to the AU peacekeeping mission in Somalia.
Photo: Flickr