Eritrean Refugee Wrongly Arrested and Extradited to Europe on Mass Human Trafficking Charges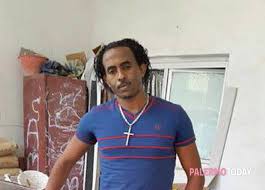 Police in Britain and Italy are currently investigating the possibility that a suspected Eritrean human smuggler, who was extradited to Europe this week from Sudan, is the wrong man.
Investigators in both countries celebrated the capture and extradition of Medhanie Yehdego Mered. The 35-year-old is described as one of the most wanted human traffickers in the world.
Mered, who is also called the 'General,' allegedly runs an operation which spans from central Africa to Libya.
Britain, Italy and Sudan collaborated in the investigations leading to Mered's arrest on Tuesday. Britain tracked the suspect while Sudanese officials arrested him in El Diem, Khartoum.
He was extradited to Italy on Wednesday, where he is expected to face human trafficking charges.
However, British and Italian officials are unsure if Sudan arrested the right man. Investigators became skeptical after his family claimed that the arrest is a grave case of mistaken identity.
The man, who was detained and extradited to Italy, is Medhanie Tesfamariam Berhe.  BBC reported that a woman in Norway claiming to be Berhe's sister said he is "completely innocent" of the charges against him.
According to the Guardian, friends and family claim that 27-year-old Berhe was arrested in Khartoum last month. He had reportedly been living in Sudan as a refugee after leaving Eritrea in 2014.
Berhe and the Mered share a first name. However, his family claims that he has never been to Libya where Mered runs his operations.
A Swedish-Eritrean journalist was the first to break the story that Berhe may be a victim of false identity.
"I have almost 400 people writing to me saying: I know this guy, he grew up with me," Estefanos said. "This is the wrong person."
Estefanos interviewed Mered by phone during her research for a story about the treatment of Eritrean refugees in North Africa.
"He admitted to smuggling 13,000 people," she said. " I have never seen any (Eritrean smuggler) become as big as him so quickly."
"I hope that the Italians admit that they have the wrong person and that they release the person immediately," Estefanos said. "This is absurd."
Britain's National Crime Agency (NCA), which was involved in the investigations and arrest, has since called for calm following reports that a wrong suspect may have been taken into custody.
"We have noted your report. This is a complex multi-partner operation and it is too took soon to speculate about these claims. The NCA is confident in its intelligence-gathering process," an NCA statement read.
If the claims are confirmed, it will be a blow to European officials hoping to stop the increasing human trafficking trade.
Eritreans reportedly make up about 70,000 of the 320,000 people who have arrived in Italy via Libya in the past two years.
Mered allegedly controlled about 4 percent of this market. His smuggling ring is said to be responsible for the death of hundreds of migrants trying to cross the Mediterranean Sea into Europe.
"Telephone interceptions gathered by the Italians confirmed Medhanie was organizing regular journeys across the Mediterranean and was also directly coordinating other people-smugglers responsible for land routes," an NCA statement read.  "During one recorded conversation Medhanie was heard laughing about the fatal overload of migrant ships."
Photo/Palermo Today: Medhanie Yehdego Mered.