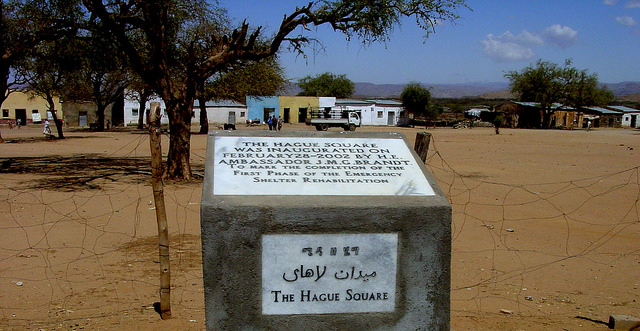 Ethiopia Denies Starting Border Clash with Eritrea, Claims Army Neutralized Eritrean Attack
Addis Ababa on Monday denied Eritrea's claims that Ethiopian forces mounted an attack in a contested border region over the weekend.
Instead, Ethiopia's Information Minister Getachew Reda said Eritrea sparked the clash by attacking Ethiopia soldiers.
"Today we have managed to thwart not just the attack, but also to neutralize any threat coming from that direction," Reda told BBC.
Earlier, Eritrean Ministry of Information accused Ethiopia of launching the attack.
The clash between Ethiopian and Eritrean troops began on Sunday morning in the Tsorona area.
There are reports that the fighting, which involved heavy artillery, lasted for several hours.
[Photo: A photo of a public area in Tsorona on the Ethiopia-Eritrea border. (Roberto Maldena/Flickr)]