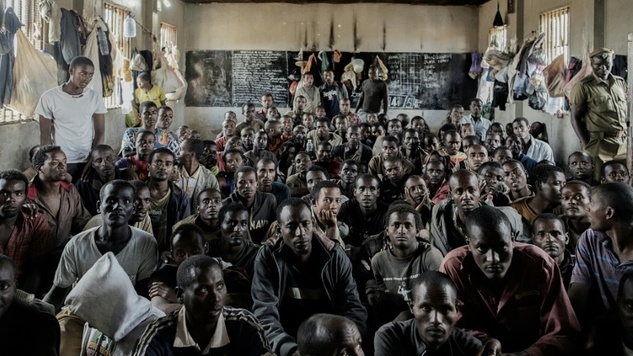 Congo Border Guards Intercept Zambian Truck Smuggling 95 Ethiopians, Find 19 Dead of Suffocation
Authorities in Congo have discovered the bodies of 19 Ethiopian migrants who died of suffocation in the back of a Zambian registered truck used for transporting fish. About 76 Ethiopians were also found alive in the vehicle, which was stopped on Thursday in southeast Congo, close to the Zambian border.
Officials announced on Saturday that the truck was stopped because of the foul smell it emitted.
"We stopped this vehicle…because of the nauseous smell which was coming from the trailer," said Jean-Pierre Lubosha, the head of Congo's border guards.
The bodies found in the truck have since been handed over to Zambian authorities. On Friday, the survivors, who claim to be Ethiopian nationals, were transported to the Zambia consulate.
The Ethiopian migrants were reportedly heading to South Africa in search of better jobs. The crew members of the truck, who claimed to be transporting only fish, were scheduled to arrive in South Africa through Kenya.
Zambian officials have applauded the vigilance of the Congolese border guards, and have also condemned human trafficking.
"We congratulate the DRC authorities for their vigilance, allowing them to discover this scandalous human trafficking, implicating three Zambian members of the (lorry) crew," said David Nyangulu, Zambia vice-consul.
Nyangulu added that an investigation into human trafficking rings is currently underway.
There have been several fatal cases of Ethiopian migrants heading to South Africa. In 2012, about 45 Ethiopian migrants were found dead in a truck in Tanzania.
Ethiopian migrants pay smugglers to transport them to South Africa. In most cases, traffickers hide the migrants behind trucks as they travel for hours covering thousands of miles.
Ethiopia is currently experiencing a drought which has been described as the worst in decades. The drought has reportedly displaced thousands and left millions without food.
[Photo/AFP]