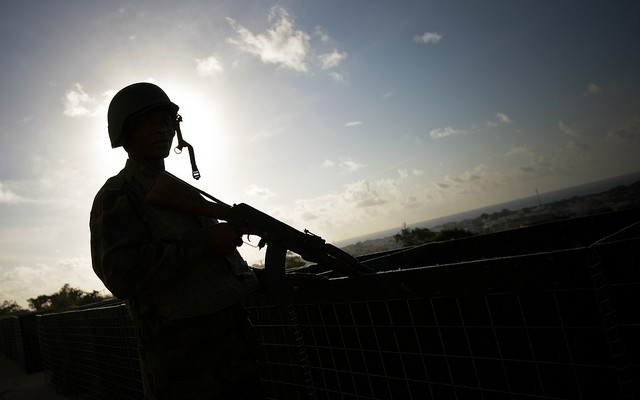 Angry Ugandan Soldier Kills 7 People in Kampala After Fight With Wife
An angry Ugandan soldier went on a shooting spree on Thursday killing seven people at a military barracks in Kampala, the capital.
The soldier, who was eventually killed in a shootout with other soldiers following the incident at the Makindye barracks, has been identified as Sgt. Isaac Obua.
Capt. Edward Burundi, a military police spokesman, said Sgt. Obua shot and killed the victims, who were all women and children, after a fight with his wife, who is also a soldier.
Sgt. Obua was apparently upset with his wife who he set out to kill. However, she managed to escape. It was while searching for her that he went on a shooting spree.
Sgt. Obua reportedly killed three children and a female soldier. He also shot the wives of three soldiers dead during the rampage. There are reports that at least two people were injured in the shooting.
Army spokesperson Lt Col Paddy Ankunda announced the shooting on social media. "We are all mourning," he tweeted.
Officials suspect that Sgt. Obua may have been under the influence of alcohol and marijuana during the rampage.
There have been similar cases of Ugandan soldiers resorting to violence over domestic disputes.
In 2014, a drunk soldier, who had been fighting over a woman in a bar, shot and killed ten people who were in the bar. Five soldiers are part of the victims.
Photo: Albany Associates/Flickr