Zambia's President Pardons 554 Prisoners Including 40 Ethiopian Juveniles in Adult Prisons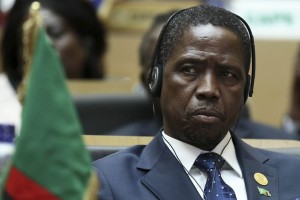 Forty Ethiopian juveniles, who were incarcerated in adult Zambian prisons, have been released after receiving a presidential pardon.
On Tuesday, Zambia's President Edgar Lungu pardoned about 554 prisoners in celebration of Wednesday's Africa Freedom Day.
The president's expression of his rights under Article 59 of the Zambian Constitution is said to have helped to de-congest the country's prisons.
The move to include the Ethiopians among the list of prisoners pardoned is significant. According to the local media, it is part of the government's effort to tackle the mixing of adult and juvenile offenders in the same prison.
"This is also in line with the PF government's policy of upholding children's rights," Zambia's Minister of Home Affairs Davies Mwila said.
It is unclear when the Ethiopian juveniles were incarcerated or what crimes they committed. However, over 100 Ethiopians have been arrested in Zambia since 2015.
Immigration officials continue to intercept truck-loads of Ethiopian immigrants, especially across the Luangwa border. Many of these Ethiopian immigrants are heading to South Africa, and they use Zambia and Zimbabwe as a route to their destination.
The African Freedom Day commemorates the creation of the Organization of African Unity (OAU), the predecessor of the African Union (AU). The OAU was established in Ethiopia's capital Addis Ababa on May 25th 1963.
Photo/Reuters: Zambian President Edgar Lungu in Addis Ababa