Ethiopian Maid Sues Former U.S. Diplomat for Sexual Abuse and Human Trafficking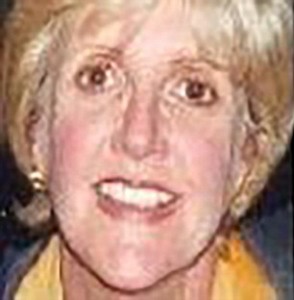 An Ethiopian woman in Washington, D.C. is suing a former U.S. diplomat and her late husband's estate for sexual abuses suffered while she worked for the couple as a maid in Yemen.
Sarah Roe filled charges against Linda Howard and the estate of her late husband Russell Howard on Friday, May 20.
The charges, which were filed in a U.S. Federal Court, include forced labor, human trafficking, sex trafficking and conspiracy. The claimant is suing for damages.
The Department of Homeland Security recently granted Roe a T-visa. The visa, which she received in February, is usually granted to individuals who have been victims of human trafficking.
In 2003, Roe travelled to Yemen. She was 17 at the time. Shortly after her arrival from Ethiopia, she got a job with a food company at the U.S. Embassy.
According to Roe, she met Linda, then the Foreign Service officer with the State Department's Information Program Centre, two years after getting the job. She also met Howard around the same time.
Shortly after her acquaintance with the Howards, they reportedly offered Roe a job. The offer was to work as a live-in house-help for $150 per month.
Roe says she only took the job because she had lost her previous job, which offered higher wages. According to Roe, she was "desperate" as she needed the money to support her family in Ethiopia.
According to the complaint, the Howards promised to take care of her family, help her renew her visa, and treat an eye injury she had sustained.
"The Howard's briefly showed Ms. Roe a contract, but she did not understand the document," court document revealed.
Linda reportedly told Roe to "make Russell happy" after buying her a lingerie. She also gave Roe a homemade uniform, which was a "skimpy miniskirt".
According to Roe, the sexual abuses began shortly after she moved in with the Howards.
"He grabbed her breasts and demanded that she no longer wear a bra in the home. Linda likewise touched Ms. Roe's breasts and demanded that she engaged in sexual activities with the couple," the complaint reads. "Ms. Roe begged the Howard's to stop and refused their advances, but they ignored her. Russell Howard said, ' Don't worry, you will get used to it,' and followed Ms. Roe around the house. This happened constantly. Ms. Roe was terrified."
One day after launch, Russell reportedly entered Roe's room naked. "Ms. Roe was shocked and ran to the corner. Russell Howard violently forced himself on her, tearing her clothes and raping her. After this rape, Ms. Roe was in shock. She did not know what to do. Ms. Roe felt like a slave," the document adds.
Roe's ordeal reportedly continued after threats from the Howards that if she told anyone they would send her to a Yemeni prison.
She says the abuses stopped after the Howards found another Ethiopian woman to work as a "sex slave" for them. The Howards left Yemen in December 2008.
According to the Daily Mail, in 2012, the Howards were sued by an Ethiopian woman for similar charges. The woman, whose identity has been withheld, sued the Howards for cruel slavery and sexual abuse.
A Federal Court in Virginia ordered the Howards to pay $3.3 million in damages to the woman. However, Linda fled to Australia without informing the court. She also quit her job at the State Department.
In 2015, Linda contested the court ruling in Australia. However, she lost and was again ordered to pay the damages. It is unclear Russell Howard, an Australian citizen, died.
Photo/Daily Mail: Former US diplomat Linda Howard.