LG to Launch Bluetooth Speakers in Kenya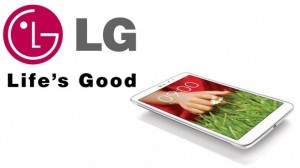 By Baraka Jefwa
LG electronics is set to launch a portable Bluetooth speaker into the Kenyan market. Branded Music Flow Speakers, and recently launched globally, the rectangular devices will retail at an average price of Ksh17, 995 and will be available in select stores across the county in two weeks.
"We are pleased to introduce our new Music Flow Bluetooth speakers to Kenyan consumers," said Moses Marji, Marketing General Manager, LG Electronics East Africa. "LG MusicFlow will be continually developed to enhance both indoor and outdoor experience of our customers so that everyone can enjoy the music they love, anywhere."
LG announced the LG Music Flow for music lovers worldwide on August 20th 2014. LG Music Flow Speakers (models H3, H5, H7), Sound Bar (model HS6), Network Bridge (model R1) and the companion Music Flow Player application for smartphones form a convenient and smart Hi-Fi audio eco-system for the home.
Through the Music Flow Player app, users can centrally manage their entire digital music library, even if music is stored across multiple devices, and control all Music Flow units in the home. The app can also recommend songs and playlists, provide easy access to internet radio stations and function as a smartphone music player when the user is on the go.
The speakers are equipped with Auto Music Play and Multi-Point functions which allow the devices to connect with up to three Bluetooth devices at the same time and switch among them seamlessly.
They can be connected to a compatible LG TV for enriched sound via the TV sound sync function. One can also get powerful stereo sound by connecting two speakers to a TV or smartphone through a Dual Play function. In addition, it has a continuous seven hours battery life.
In recent years, there has been an increase in consumer demand for portable devices with superior sound quality as the culture of outdoor entertainment takes root, especially within a growing Kenyan middle class.