Ethiopian journalist convicted for inciting rebellion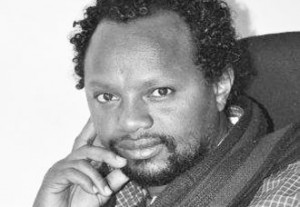 By William Davison
An Ethiopian editor is facing as many as 10 years in prison after being convicted of inciting the public against the government through his newspaper articles, his lawyer said.
Temesgen Desalegn, the former editor of Feteh, a defunct weekly newspaper, was convicted yesterday by the Federal High Court on charges that also included defaming the government and distorting public opinion, after a case that lasted about two years, lawyer Ameha Mekonnen said. He will be sentenced on Oct. 27.
"Temesgen becomes the first journalist who's accused and found guilty only for what he's written in a newspaper," Ameha said by phone today from Ethiopia's capital, Addis Ababa. "The evidence was only his writing, nothing else."
Communications Minister Redwan Hussien said that the conviction was for articles Temesgen wrote for Feteh about two years ago. The case concerned "incitement and misinforming the public," he said by phone.
Ethiopia is Africa's second-biggest jailer of journalists after neighboring Eritrea as of Dec. 2013, according to the New York-based Committee to Protect Journalists. Government officials say journalists are not above the law and aren't prosecuted because of their profession.
Last week, an Ethiopian court sentenced three magazine-owners in absentia to more than three years imprisonment each on charges of instigating the public to overthrow the government and fomenting ethnic tension. Temesgen was involved with one of their publications, Fact, Ameha said. The trial of six bloggers and three journalists accused of links with outlawed groups resumes tomorrow in Addis Ababa.
Temesgen was prosecuted under Article 257 of the country's 2004 Criminal Code, Ameha said. The provision relates to the "provocation and preparation" of a range of crimes against the state, according to the law. An Ethiopian court banned Feteh's distribution in July 2012 after it published front-page stories on the illness of late Prime Minister Meles Zenawi and protests by Muslims in Addis Ababa.