Tanzania's main mobile network service provider to undergo an upgrade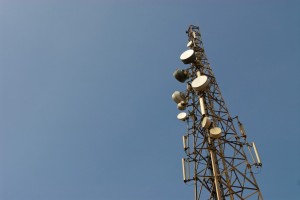 The partially state-owned Tanzania Telecommunication Company Limited (TTCL) has contracted Japan's NEC Corporation to upgrade its microwave network links across the country's mainland, as well as in the Zanzibar island.
According to a press release by NEC, "The government has already inaugurated the route from Dar es Salaam, the main economic centre of the country, to the island resort of Zanzibar. Further connections from Shinyanga to Maswa in the north and Mikumi to Kidatu in southern Tanzania are planned to open shortly."
Tanzania Telecom is the oldest and arguably the largest provider of data and voice telecommunication solutions in the east African nation.
Prof. Makame Mbarawa, the Minister of Communication, Science and Technology, has revealed that the impending network improvements will support the country's booming economy.
Tanzania has recorded an impressive increase to its gross domestic product over the past few years. Many experts say the country's GDP will maintain its growth rate at about 7% for some years to come.
The introduction of wireless broadband as well as 3G and 4G mobile services has spurred a rapid increase in mobile subscribers in the country. Local sources say there are over 28 million mobile subscribers currently in Tanzania. Reports further indicate that the annual subscriber growth rate presently stands at about 20%.
Tanzania Telecom reportedly operates on NEC's iPASOLINK 400, 1000 and 5000iPS solutions; which supports a hybrid TDM and IP-based mobile backhaul service.
According to NEC, "This enables the operator to continue to leverage investments in existing legacy TDM systems for voice traffic and use high speed, high capacity Ethernet for data with the option of transitioning to an all-IP network to enable highly efficient long haul transmissions in the future."
The managing director of NEC Africa, Eugene Le Roux, has noted that "Tanzanian citizens will see a noticeable difference in the mobile network's capacity to handle even more web browsing and m-commerce transactions as a result of this upgrade."
Both the minister and Mr. Le Roux have expressed their delight and support that both companies continue to maintain their 40-years long business relationship.
Photo/Voice,Data: Africa.