Somtel Telecom to introduce LTE technology into Somalia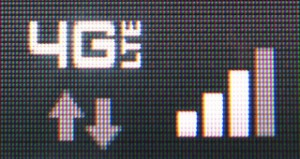 One of the largest telecommunication service providers in Somalia, Somtel Telecom, has partnered with France's Alcatel-Lucent to provide Long Term Evolution (LTE) technology in the country.
The high speed wireless data transfer system is expected to enable the telecom service provider improve and expand its range of services.
Somtel board member, Saeed Dualeh, who announced the news to the media in Nairobi, further disclosed that tests are already underway on the proposed LTE sites and services.
Reports indicate that up to 70 locations have already been earmarked for the technology to be installed.
Somtel Telecom, owned by Dahabshiil, provides voice and data services for more than 30% of the country's total subscribers.
Last year, the company entered into an agreement with O3b Networks to improve its services by increasing the speed and reducing the latency of its satellites.
Photo/Telecoms Tech News