UN: Kony is hiding in South Sudan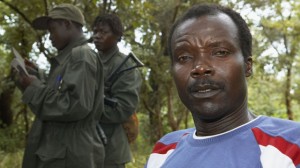 The United Nations (UN) has revealed that the wanted leader of the Lord Resistance Army (LRA), Joseph Kony, is currently hiding in a small community in Western Bahr al-Ghazal State, South Sudan.
According to the UN Secretary General, Ban Ki Moon, in a report to the security council, released on Tuesday, "credible sources" indicate that the rebel leader and some of his top commanders have moved to Kafia Kingi – which borders the two Sudans as well as Central African Republic.
However, the Sudanese government, who have been accused of supporting the LRA in the past, has reportedly dismissed these allegations.
Kony is wanted by the International Criminal Court (ICC) for allegations of perpetuating numerous war crimes including the use of children as soldiers and sex slaves.
In the wake of the recent campaigns by U.S. Special Forces, the African Regional Taskforce and the Ugandan Army, reports indicate that the LRA has been severely weakened – with mass defections by top commanders.
Mr. Moon revealed that the LRA has been primarily involved in what he described as "survival mode activities." He also noted that rebel attacks have only been reported in Central African Republic and Congo thus far this year.
However, Kony and his men remain an elusive target. Reports indicate that the rebels are operating in small groups and are increasingly adopting guerilla strategies.
"It is also suspected that some ex-Seleka combatants as well as some community leaders may be in collusion with LRA and may be providing the group with information about RTF (regional task force) operations and supplies, including arms and ammunition," Mr. Moon said.
Late last year, reports emerged that Kony was in talks with the government of Central African Republic over the prospects of handing himself over to the authorities. However, the discussions broke down abruptly.
In February this year, reports indicate that the rebel leader wrote a letter to the Ugandan government calling for new peace talks. However, Ugandan authorities are yet to officially respond. Pundits say it is possible that the Ugandan government does not regard the letter as genuine.
Photo/Sam Farmar/Getty Images/Justice in Conflict