Ethiopia to establish railway training center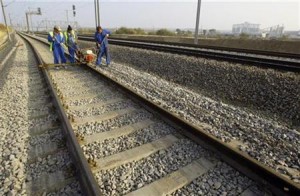 The Government of Ethiopia is set to open a center to train railway professionals in the country.
According to the Chief Executive Officer of Ethiopia Railway Corporation, Dr. Getachew Betru, who disclosed the news to the media, the institution will provide training for individuals involved in operating and maintaining trains.
Reports indicate that there are not many recognised institutions involved in training railway professionals in Africa.
Last year, the leaders of Rwanda, Kenya and Uganda agreed to upgrade Kenya's Railway Training Center and Uganda's Tororo Road/Railway Polytechnic to provide standardised training for regional railway professional.
Dr. Betru revealed that the chosen administrators of the center are currently undergoing training in China. He also relayed hopes that upon its launch the institution will be able to train railway professionals from other African countries.
The Ethiopian government has unveiled an ambitious plan for the country's railway sector under the Growth and Transformation Plan. Reports indicate that about 2,400 kilometers of rail-line is set to be constructed across the nation. The plan reportedly also includes the acquisition of about 30 modern trains, training courses for state-employed railway professionals and the recruitment of about 200 new employees.
Photo/Bogdan Cristel/Reuters