Djibouti Launches Internet Exchange Point in East Africa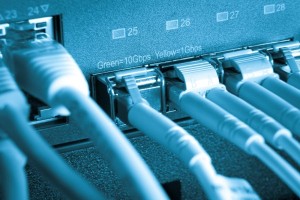 Djibouti's Data Center (DCC) has announced the initiation of its Internet Exchange Point (IXP) with the aim of decreasing network costs for operators and improving connection speeds, reports indicate.
In a statement, the company indicated that the new IXP would permit current customers, ISPs, carriers, and other parties to maintain local traffic in East Africa by decreasing the need for traffic exchange at different peering points outside the East African region.
Reports indicate that local IXPs help with rerouting local internet traffic, resulting in faster download speeds and lower latency.
According to reports, the DDC, the first to tap into every major local and international fiber optic network in the region, will manage the IXP.
According to Anthony Voscarides, DDC's CEO, yesterday's announcement marks the culmination of rapidly increasing demand and months of consultation with the center's current customer base and other international and regional service providers.
The CEO further remarked that high internet costs has historically challenged Africa. Sources indicate the DDC is leveraging its ecosystem to enhance regional internet performance, resilience, cost, and efficiency by keeping regional traffic local.
Currently, the IXP is reportedly available for every port speed up to 10 GBps using Juniper technology.
According to reports, the DCC merges access to five undersea fiber cable systems, linking the Middle East, Asia, and European markets with Africa and three regional fiber cable systems in East Africa.
The DCC is reported to be the first and only East Africa's data facility with access to every major global fiber optic system. It provides flexible commercial stipulations for a broad service portfolio, reports indicate. It is also a reportedly cost effective and reliable African hub in several of the emerging and fastest growing markets in the world.
The DCC is said to provide global telecommunication carriers, content delivery network (CDN) providers, and mobile operators with a new opportunity to launch African gateway hub services in addition to connectivity for global services to Asia, the Middle East, and Europe.
Sources indicate that the DDC will provide CDN service providers with an exclusive home for their East African nodes. With these services, content typically linked to internet services such as media streaming can be cached regionally and locally in East Africa to enhance on-net delivery, decrease demand on international infrastructure as well as produce incremental revenue from the increasing African content market, analysts reveal.
According to analysts, the DCC's strategic geographical position provides service providers with an opportunity to decrease international network operating charges. They further assert that the strategic position will enhance network resilience considerably by accessing a tier 3 level data facility in East Africa.
With the recent launch, the DDC will reportedly offer the capabilities to operate, manage, and install equipments and critical services to support operators initiate regional and local African networks. Reports also indicate that the DDC will also offer facilities for neutral collocation and improved services on one of the fastest growing regions worldwide.
The center will reportedly offer collocation in a secure, professionally managed, and environmentally controlled facility that provides a safe home for routing, network and switching server equipment.
Analysts state that the new IXP currently compliments the center's full service portfolio including hosting and cable head access.  According to the owners of the data center, Liquid Telecom, the exchange point is expected to "free global links from congestion, decrease delays and costs, and increase data speed."
Photo: humanipo.com