Rwandan Dissidents Accuse Government of Complicity in Death of Ex-Spy Chief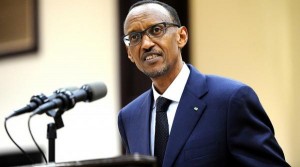 Exiled opponents of President Paul Kagame of Rwanda have accused the leader of involvement in the assassination of an ex-spy chief, who is also reported to have been a close ally to the President at one time.
Patrick Karegeya, an ex-colonel in Rwanda's intelligence agency and renowned critic of the current regime, was found dead in a room in the Sandton Michelangelo Towers, Johannesburg on January 1st.
Based on preliminary analysis of his neck – which was reportedly swollen and marked – Karegeya is believed to have been strangled.
Lieutenant Colonel Katlego Mogale of the South African Police Force revealed that a rope and bloody towel were recovered from a safe in the hotel room where Karegeya was found.
South African authorities have vowed to dig to the root of the rather alarming incident.
But opponents of President Paul Kagame and the Rwandan Patriotic Force say, without question, the leader is behind the assassination of Karegeya.
A notable percentage of Rwanda's opposition figures are currently in exile over concerns for their rights in their home country.
One such personality is Faustin Kayomba Nyamwasa, one of the co-founders of the Rwandan National Congress, along with the late Karegeya and two other people.
Nyamwasa was the target of two failed assassination attempts in 2010, which him and several of his supporters have also pinned to President Kagame and supporters of the ruling party.
Nyamwasa recently told reporters that he also believed Karegeya's assassination was carried out under the orders of the ruling party.
He revealed that Karegeya was supposed to meet up with an unidentified political acquaintance of his, who is also a Rwandan and frequently visited South Africa, on the night of his murder.
Although there were reports that Mozambican security officials have apprehended some suspects in relation to the murder, not much have resulted from this revelation.
Karegeya, 53, served under Rwanda's external intelligence service in the Democratic Republic of Congo before he was demoted and arrested shortly afterwards. Karegeya fled to South Africa in 2006 after he was stripped of his title, and lived there until his death about two weeks ago.
Having ended one of the most gruesome civil wars in recent history to earn his seat as President of Rwanda, many pundits say the world has largely condoned President Kagame's witch-hunt for political opponents in the country.
The international community is provided further incentive to turn a blind eye to these alleged atrocities by the goverment's much lauded economic initiatives.
However, President Paul Kagame is increasingly baring his support for the attacks against Rwandan dissidents in exile.
Speaking at a ceremony on Sunday, President Paul Kagame expressed his position on the reports of his political opponents in exile being the target of attacks.
"No one will betray Rwanda and get away with it. Regardless of who you are, there will be consequences," he said.
Although Rwandan authorities have stringently denied any association with the assassination attempts, observers have noted how convenient these attacks are for the leading party's agenda.
President Kagame continued his insinuative speech adding that "If someone feels no shame in destroying what we have built over a period of time, I for my part will not feel shy of protecting what we have built. Anyone who betrays our cause or wishes our people ill will fall victim. What remains to be seen is how you fall victim."
Following these headline grabbing comments, the United States of America, one of the strongest allies of the current Rwandan government, has expressed concerns.
"President Kagame's recent statements about, quote, consequences for those who betray Rwanda, are of deep concern to us," Jen Psaki, U.S State Department spokesperson noted.
She condemned the murder of Kasegeya, adding that "we are troubled by the succession of what appear to be politically motivated murders of prominent Rwandan exiles."
It is left to be seen if Karegeya's relatives will get justice for the murder of the ex-spy chief, who is reported to have had three children.
At his funeral earlier in the week, his wife expressed faith that one day her husband's murderers will get just what they deserve.
Photo: President Paul Kagame of Rwanda.