East African Community Single Visa Scheme Postponed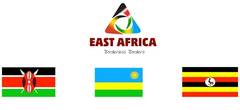 The much anticipated kick off of the single visa scheme for the East African Community (EAC) has been postponed for a week to allow officials finalize preparations.
According to a report by the Daily Nation, the kick-off of the single visa scheme, which was scheduled for January 1st, has been pushed forward due to logistical concerns. However, officials say these logistical constraints will to be resolved within one week.
Preparations for the single tourist visa scheme has been fraught with numerous challenges. Although leaders of EAC member countries had agreed on the scheme in 2006, it has been postponed several times due to a failure to reach an agreement on a number of issues.
Many had thought these preparations were finally completed following the promotion of the EAC as a single tourist destination at the London World Travel Market last year.
Meanwhile, several critics of the 'coalition of the willing' (Kenya, Uganda and Rwanda) say this proves fast-tracking the integration of the EAC is likely to fail. Others have noted that the failure to launch the single tourist visa as expected is likely to strengthen the position of the 'coalition of the unwilling' (Tanzania and Burundi)–who have been left out of the process.
Currently, tourists visiting EAC member countries are required to get a new visa (which attracts a fee of about $50) at the entry point of each nation. But under the single EAC visa scheme, tourists are required to pay a flat visa fee of $100 for access to all EAC countries without the need to renew their visas at each entry point.
The EAC single tourist visa scheme is expected to ease the movement of tourists, improve the ability of EAC authorities to keep track of criminals, improve socio-economic development in the region and increase the net tourism earnings of EAC nations.
Until now, EAC member states have failed to agree on basic issues such as the most appropriate visa collection and sharing model, as well as the best way to harmonize the immigration management systems of all three nations.
Photo by Rwanda Development Board