Tullow Oil Abandon Dry Well in Ethiopia, But Strike More Oil in Kenya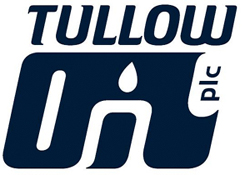 Africa-focused oil explorer Tullow Oil today said that it would abandon one of its wells in Ethiopia. The news sent Tullow's share price plunging more than three percent in London trading.
London-listed Tullow oil said in a statement today that its Tultule-1 wildcat well in the South Omo block onshore Ethiopia had reached a total depth of 2,101 meters and would be plugged and abandoned as a dry hole. Tullow Oil is the operator of the well with a 50 percent interest, while its partners include Africa Oil and Marathon with 30 and 20 percent respectively.
Tullow noted in the statement that significant exploration activity continued in Kenya. Last month, the company said that its Agete-1 exploration well in Block 13T onshore Northern Kenya had "discovered and sampled moveable oil", with the result marking Tullow's fifth consecutive oil find in the region.
In another news, Africa focused explorer Tullow Oil (LON:TLW) has found oil in one of its Kenyan operations. The news has helped Tullow's share price rise by nearly two percent on the London market today.
According to iNVEZZ.com, Tullow said today in a statement that its Agete-1 exploration well in Block 13T, onshore Northern Kenya had "discovered and sampled moveable oil". The result marks the fifth consecutive oil find in the company's operations across the region.
"A fifth consecutive oil discovery onshore Northern Kenya highlights the emerging world class exploration and production potential within our rift basin acreage," Tullow's exploration director Angus McCoss said in the company statement. "An intensive campaign for 2014 includes appraisal and exploration within this first basin and pioneering wells targeting the prospectivity throughout the entire chain of similar rift basins."
Tullow, which until recently had been plagued by a series of exploration setbacks in Mozambique and French Guiana, in September announced a 'breakthrough' discovery off the coast of Norway.
Tullow operates the Agete-1 well in Kenya with a 50 percent interest, with the remaining 50 percent held by Canada-based Africa Oil Corp.
Tullow Oil plc is a multinational oil and gas exploration company founded in Tullow, Ireland with its headquarters in London, United Kingdom. It has interests in over 150 licenses across 25 countries with 67 producing fields and in 2012 produced on average 79,200 barrels of oil equivalent per day. Its largest activities are in Africa and the Atlantic Margins, where it has discovered new oil provinces in Ghana, Uganda, Kenya and French Guiana. Tullow's main production comes from six countries in Africa as well as the Southern North Sea and Asia. Ghana's offshore Jubilee oil field, which was discovered in 2007 and started production in December 2010, is Tullow's largest discovery.
As at 31st December 2012, Tullow had total Group reserves and resources of 1.2 billion barrels of oil equivalent including commercial reserves of 388 million barrels of oil equivalent. Tullow's 2012 exploration and appraisal drilling success rate was 74%, around double the industry average; this success has been ascribed to its drilling in geological formations similar to those in which oil has been discovered at other locations, for example, a formation off the coast of South America, which is similar to formations in West Africa.
Tullow has a primary listing on the London Stock Exchange and is a constituent of the FTSE 100 Index. It had a market capitalization of approximately £11.1 billion as of 3rd April 2013, in the top 40 of the largest members of the FTSE All Share Index on the London Stock Exchange. It has secondary listings on the Ghana Stock Exchange and Irish Stock Exchange.