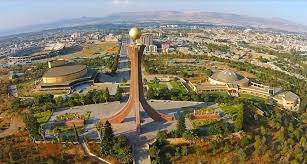 Protesters in Ethiopia's Tigray region demand TPLF step down
Protest has broken out in Ethiopia's Tigray region, demanding the regional government to step down. 
The protesters demanded the federal government to enter the Tigray region and liberate the people there from the ruling of the Tigray People's Liberation Front (TPLF).  
The protesters also called for renewal of relationships with the neighboring Amhara people. 
The ruling TPLF fired tear gas against the protesters and detained an undisclosed number of them in bid to thwart the protest. 
Information reaching Zegabi.com revealed that the regional government has pulled its forces from Raya Alamata to Mekelle to halt the spreading protest.
Reports say Ethiopian National Defense Forces have withdrawn from Raya Kobo for no obvious reasons. 
Meanwhile, CEO of Ethiopian Airlines Group Tewolde Gebremariam has resigned from his position, the airlines announced on Wednesday. 
Tewelde has stepped down from the position he held for over 11 years citing health reasons. The CEO has been getting treatment in the United States for an unspecified health illness for the last six months. 
"As he needs to focus on his personal health issues, he is unable to continue leading the airline as a Group CEO, a duty which demands closer presence and full attention round the clock," the airlines said. 
Accordingly, the airlines said Tewolde requested the Board of Management of Ethiopian Airlines Group "for early retirement in order for him to focus his full attention on his medical treatment".
The Board has accepted his request during its ordinary meeting held on Wednesday, March 23, said Ethiopian.