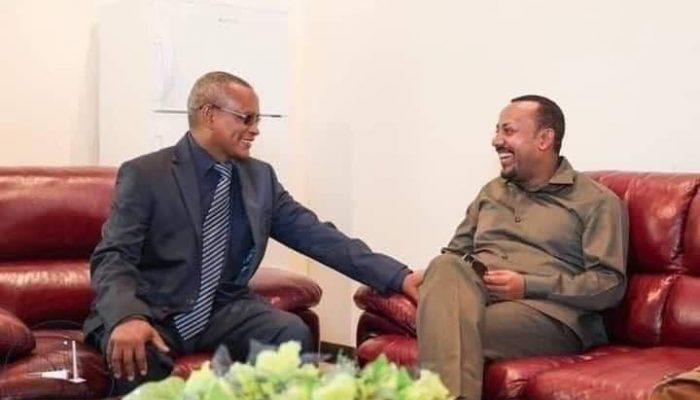 PM Abiy Ahmed, TPLF leader Debretsion Gebremichael hold telephone conversation
In a surprise move, Prime Minister Abiy Ahmed and leader of the Tigray People's Liberation Front (TPLF) Debretsion Gebremichael held a telephone conversation, multiple media sources have confirmed.
Leaders of the warring forces spoke directly via telephone last week for the first time in 18 months; the sources disclosed, calling the move as "better late than never."
Tigray affiliated activists and media out lets vowed that they would release the whole conversation this weekend. The content of their talks is undisclosed yet.
The ruling Prosperity Party, in its first congress a week ago said it will use all possible ways to peacefully resolve the conflict with TPLF.
Meanwhile, His Holiness Abune Mathias Patriarch of Ethiopia said there is continuing genocide in the Tigray region of Ethiopia.
Furthermore, he claimed that over 120,000 women were raped in the region. In fact, he went further to make the claims that the incident is innumerable and that the number he gave is only for those who reported to health facilities.
His Holiness did not make a reference about the massacres that the TPLF carried out in the Afar and Amhara regions of Ethiopia.
He was not explicit about as to who is carrying out the "genocide" in Tigray at this point except that he mentioned at some point that Eritrean forces shipped loots from Tigray to Asmara.
The Ethiopian government has not yet remarked on the latest claim of the Patriarch.