Court Denies Request to Halt Mombasa-Malaba Railway Construction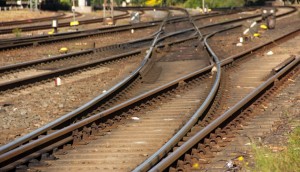 Justice George Odunga of Nairobi's High Court has ruled to deny an application that sought to cease commencement of the construction of the Mombasa-Malaba standard gauge railway.
The Judge ruled that although the application is valid, the details of the contract between the Kenyan government and China Communications Construction is not explicitly spelt out and therefore cannot be acted on.
The case was brought before the court by the Dock Workers Union and two individual applicants identified as Twalib Bwajuma and Khalid Hussein Mwinyi.
According to the applicants, the tendering process of the contract violates Kenya's Public Procurement and Disposal Act. But in a report published in the Jamuri Magazine, Kenya's Ministry of Transport has responded to this accusation by referring to section 6(1) of the Public Procurement and Disposal Act, which empowers the procuring entities to omit competitive tendering if the project at hand involves a loan or grant— and the Mombasa to Malaba railway line is being constructed with grants from the Chinese government.
In making his ruling, the Judge however gave the applicants 7 days to file a case for the process to be ceased, noting that once the contract is clarified their proceedings can commence.
Yesterday President Uhuru Kenyatta officially launched the construction of the $1.2 trillion railway line, which is expected to be completed in 2016. Several commentators have expressed optimism that, upon its completion, the railway line which will connect Kenya to several of her neighbors, would boost business in East Africa.