Tanzania Plans to Set Up Massive Gas Plant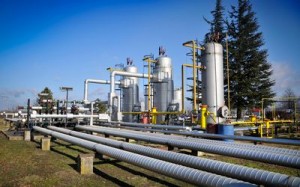 Tanzania's energy ministry has revealed plans to set up liquefied natural gas plants in the country in collaboration with BG Group, Statoil, Axon and Ophir among other partners.
Tanzania is "thinking of building one industrial area, like what you have in Qatar, where you have all these (LNG) plants, petrochemical industries," said George Simbachawene, the deputy minister for energy and minerals.
The partners have identified a potential site in Lindi for the first plant and conducted a viability assessment which has been handed over to the government for action. Construction of the multibillion dollar plant will begin in 2016 and is expected to be completed by 2020.
According to the Country Manager for BG Tanzania, Mr Adam Prince, it may take up to four years to put the project in place since there are several partners involved. The cost of the project is yet to be determined.
This project is part of a strategy by Tanzania to become a major gas exporter to neighboring East African countries and energy-starved Asia.
"Asia will continue to be a high value market. Tanzania is geographically located towards Asia. East Africa has very good location for LNG exports," noted Mr. Prince.
Tanzania has an estimated 40 trillion cubic feet of gas an amount that is expected to increase significantly over the next five years. If this happens, the country could soon be at par with some Middle Eastern gas producers.
The government also plans to increase power production to 2400 megawatts by 2015-16 and increase the use of gas in institutions, households and motor vehicles. This will reduce the country's reliance on gas-fired power plants which currently account for 45 percent of all power production compared to 42 percent for gas-fired power plants and 13 percent for hydropower stations.
To facilitate this two pipelines will be constructed from Mtwara, the capital for offshore exploration to Dar es Salaam at a cost of $1.25 billion each. This project is however still in the planning stage and the energy ministry has yet to invite bids for the project.
Photo: Thinkstock