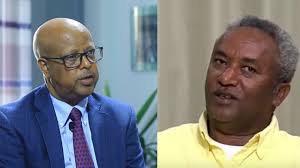 TPLF mobilizes up to 700,000 soldiers to launch wide-ranging offensive-Reports
The Tigray People's Liberation Front (TPLF) has mobilized up to 700,000 soldiers to launch a wide ranging offensive against the Ethiopian army and its allied forces, according to some local media reports.
TPLF has finalized preparation to launch the massive attacks against Wolkait, Humera and Raya areas of Amhara region, the reports said.
TPLF set to launch the human wave attacks against Eritrea too, said the sources that confirmed the graduation of tens of thousands TPLF's new recruits from five military training camps.
The local reports further said TPLF forces are deploying their troops and heavy weapons to Buya, Mailahab, Emba Madri and Maiteklit areas for the second round of massive attacks against the Amhara region.
According to local reports, the TPLF troops have continued looting resources including cattle in parts of Amhara region that fell under their control.
TPLF's preparation for the second massive war comes amid displacement of thousands of ethnic Tigrayans from their region to Amhara region where they have been accorded warm welcome.
Meanwhile, the National Committee of Ethiopia announced plan to intiate a major repatraition effort that that aims to bring back over 1000,000 of Ethiopians from Saudi Arabia.
The Committee, established by the government to repatriate and rehabilitate Ethiopian citizens from Saudi Arabia, tabled a preparation plan during a consultative meeting attended by senior government officials on Friday.