Al-Shabab Bans Smartphones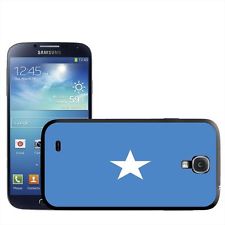 Somali based Islamist militant group Al Shabab have banned residents in areas under their control from possessing or using smartphones.
According to reports, residents in lower Shabelle, Barawe, Elbur and Burla Burte have been warned not to use, sell or be caught in possession of smartphones or risk being punished. Currently, it is unclear what kind of punishment the terrorists will met out to offenders.
The terrorists are reported to advocate the use of less advanced phone models without internet surfing and video recording capabilities.
Residents say the ban was imposed because Al Shabab fear residents with affiliations to intelligence organizations may be spying on their operations.
Since the U.S Navy SEAL's failed operation on an Al Shabab property in Barawe last month, the terrorists are alleged to have acted with increased suspicion, putting up numerous security measures to prevent espionage on their operations.
Two weeks ago, the terrorists are reported to have instituted a ban on satellite television in areas under their control for similar security reasons.
The ban on smartphones is just one on a long list of civil liberties Al Shabab have curtailed in areas under their control. The group is also reported to have placed bans on numerous social activities including selling music and pictures, playing football, listening to the radio and smoking in public.
Al Shabab, which translates as "The Youths", have operated in Somalia since 2006. The group is reported to be a vestige of Joint Islamic Courts that exercised administrative authority over large sections of southern Somalia between 2000 and 2007.
Following the break down of the courts, the group have waged war against the Somali government and her supporters who have been described as "enemies of Islam". With the assistance of the African Union Mission in Somalia (AMISOM) forces, the Somali military has been able to successfully limit the terrorists' area of operation to selected areas in the southern and central portions of the country.
Photo: A smartphone designed with the Somali national flag is displayed for sale on ebay. (ebay/2013)