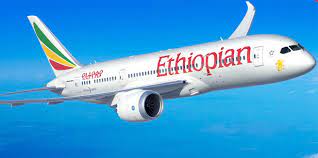 Ethiopian Airlines returns Boeing 737 MAX back to skies
The Ethiopian Airlines on Tuesday has returned Boeing 737 MAX back to the skies after a crash of same type nearly three years ago, killing all 157 passengers and triggered the global grounding of the aircraft.
Flight 302 from Addis Ababa to Nairobi crashed six minutes after takeoff into a field southeast of the Ethiopian capital in March 2019.
"In line with our initially stated commitment to become among the last airlines to return the B737-Max, we have taken enough time to monitor the design modification work and the more than 20 months of rigorous recertification process," the airline's CEO Tewolde Gebremariam was quoted as saying in the statement.
The airlines brought back the B737 MAX to service after the re-certification of the type by the Federal Aviation Administration of the U.S., EASA of Europe, Transport Canada, CAAC, ECAA and other regulatory bodies.
The national flag carrier has now joined 36 other airlines around the world in returning the fleet type to service.
"We have ensured that our pilots, engineers, aircraft technicians and cabin crew are confident on the safety of the fleet," Gebremariam said.
Boeing accepted responsibility for Ethiopian Airways flight 302 losing control shortly after takeoff from Addis Ababa Bole International Airport. The plane nose-dived into a barren patch of land about 40 miles (65 kilometers) from Addis Ababa. There were no survivors.