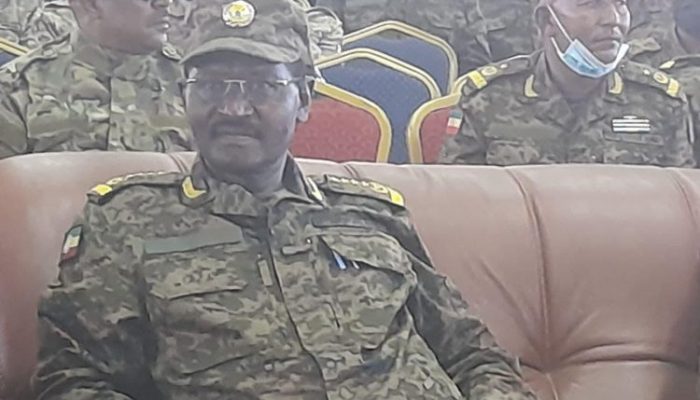 Ethiopia to launch 3rd round of offensive against TPLF- Berhanu Jula
Field Marshal Berhanu Jula Sunday said the Ethiopian National Defense Forces (ENDF) have finalized preparations to launch the third round of offensive against forces of the Tigray People's Liberation Front (TPLF).
Berhanu made the remark while giving promotions to members of the central command of the Ethiopian national defense forces in Sekota town of the Amhara region.
"The ENDF will neutralize ruminants of the TPLF forces shortly. Members of the national defense forces are humans not machines. We had to give them rest," he said.
His remark comes as the Tigray people's Liberation Front (TPLF) has been launching ground offensives on eight fronts in an attempt to control the northern part of Afar region and gain lands to launch another offensive on neighboring Eritrea.
Meanwhile, thousands of people took the streets of Asayita, Dubti and Hayu towns in Afar region, condemning ethnic cleansing by forces of the Tigray People's Liberation Front (TPLF) against women and children.
"We strongly condemn the massacre the TPLF forces committed against children, women and the elderly" said the protesters who called for an immediate ending of the targeted killings.
The demonstration comes amid continuing shelling by TPLF forces deep into 150 kilometers in Afar region using heavy weapons.
The demonstrators demanded the federal government to defend the people of Afar from unfolding attacks by TPLF. The federal government has responded yet.