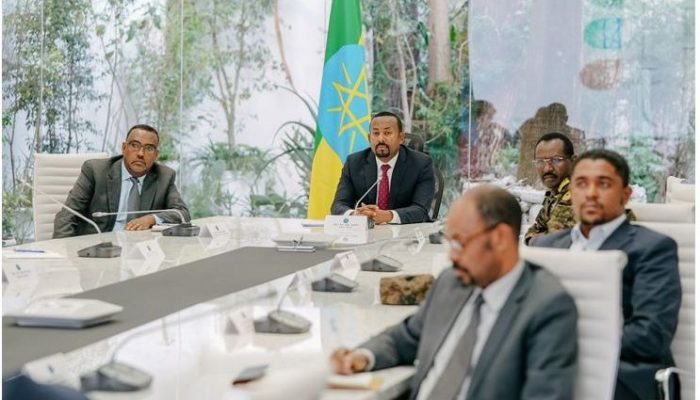 Ethiopia's Defense Forces to take evidence-based measures against TPLF
Ethiopia's National Security Council on Friday passed decision ordering the National Defense Force to take evidence-based measures against forces of the Tigray People's Liberation Front (TPLF), according to reports by local media.
The council labeled the full-fledged war currently going on in Afar and Amhara regions as "provocation" despite the fact that it has left thousands of dead and over 220,000 civilians displaced.
According to information reaching Zegabi.com, the council discussed little about the attacks by the Oromo Liberation Front (OLF) otherwise called "Shene" which has been carrying out an incessant massacre targeting civilians, mostly ethnic Amhara people.
OLF troops have killed several civilians in eastern and western Wellega zones in Oromia region in targeted attacks against ethnic Amhara people. The government has been blamed for deliberately ignoring the targeted attacks in which members of the Oromia security forces have been allegedly involved.
President of the Oromia region Shimeles Abdissa recently vowed to neutralize the OLF forces from the region. In a subsequent meeting, however, half members of the Oromia Security Forces disclosed reservations that they will not go fighting against OLF troops having the same ethnic origin.
Meanwhile, rumors are circulating that the federal government is demonstrating discomfort about the Fano fighters in the Amhara region and considering disarming them.
Many believe that the government intentions to disarm Fano will definitely be problematic when the threat from the TPLF is not reversed.