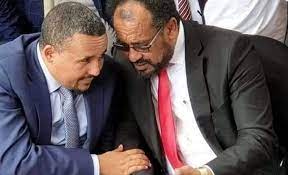 Ethiopia frees key TPLF leaders, Jawar Mohammed
In a surprise move, the government of Ethiopia has released some leaders of the Tigray People's Liberation Front (TPLF) including the front's ringleader Sebehat Nega from prison.
The government's decision to release TPLF leaders has been met with opposition by many Ethiopians given the atrocities TPLF carried out especially against ethnic Amhara people.
The decision came just a day after the US special envoy to the horn of Africa, Jeffry Feltman, arrived in Addis Ababa to hold talks with senior government officials.
Other key TPLF leaders including Kidusan Nega, Sebahat's sister, Abay Woldu (former TPLF Chairman and President of Tigray region) and Abadi Zemu, also former president of Tigray are among the leaders released on Friday.
Prime Minister Abiy Ahmed's government justified its decision to "measure that is in the interest of durable multiethnic unity of Ethiopia."
"The key to lasting peace is dialogue," a statement from the government communications office said. "One of the moral obligations of a victor is mercy."
Rumor has it that Addis Ababa is preparing to negotiate with TPLF, a claim dismissed by Abiy's government.
The government also announced the release of Jawar Mohammed, Bekele Gerba and their associates who were accused of inciting violence that targeted civilians, mostly ethnic Amhara, soon after the assassination of Hachalu Hundessa in June 2020.