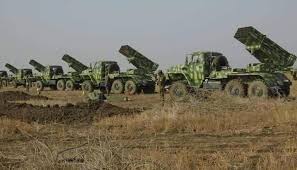 Ethiopia: Thousands of residents flee Abaala town as TPLF intensifies attacks
Thousands of residents have fled Abaala town in Afar regional state as the Tigrayan forces continue hitting the town with heavy artillery over the past two weeks. 
Administrator of the town Mohammed Edris told local media that the Tigrayan forces hit the town by heavy weapons up to 70 times a day and inflicted a complete destruction.
Abaala is one of the four battlefields where Tigrayan and federal forces are fighting after Addis Ababa decided a week ago to halt marching to Tigray region.
The Tigray forces have hit Abaala from the mountainous Arefaay area in Tigray region. Many civilians reportedly were killed by the unfolding attack.
The Tigrayan forces also have killed at least 150 civilians in Alamata town in the previous days. The government remained silent as TPLF forces continued targeted attacks on ethnic Amhara people.
The TPLF troops are mainly engaged in mass killings and looting of properties belonging to ethnic Amharas in the town, said one of the displaced persons who arrived in Kobo on Tuesday.
Information reaching Zegabi.com said TPLF also is building fortifications in Alamata to launch attacks on Kobo and other neighboring towns.
Meanwhile, the Tigray People Liberation Front (TPLF) is deploying heavily armed forces to Adi Arkay and Tselemt fronts to launch massive attacks on Wolkait front
Witnesses told Zegabi.com that TPLF on Tuesday mobilized thousands of troops to Tselemt for another human wave war.