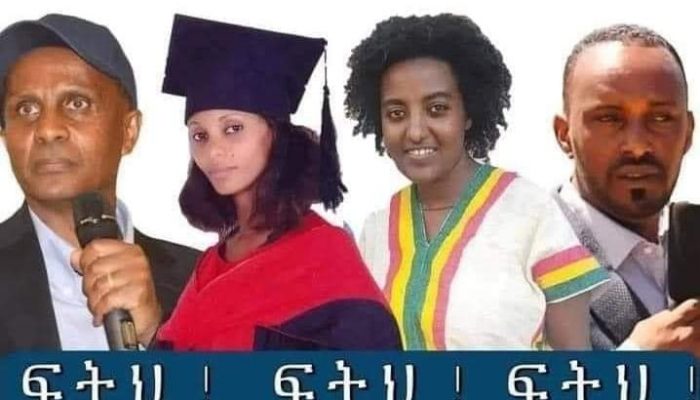 Eskinder and his colleagues are scheduled to appear in court on January 25, 2014 Eth. Cal.
The Federal High Court's Lideta Division in Ethiopia's capital Addis Ababa has scheduled a hearing for January 25, 2014 (Eth. Cal.) to hear testimonies and decide whether Eskinder Nega and fellow Balderas Party leaders should defend themselves or be released.
It has been 17 months since the Balderas leaders, Eskinder Nega, Sintayeu Chekol, Aster Seyoum and Askal Demele, have been arrested on trumped charges of terrorism by Prime Minister Abiy Ahmed's increasingly tyrannical regime.
Abiy has been on an arrest spree of his critics over the past year while orchestrating and leading the bloody civil war between Amhara and Tigray regions and allowing the Oromo Liberation Army to roam freely.