East African countries to fast track issuance of cross-border tourist visa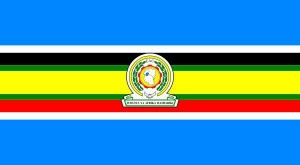 The East African Community (EAC) is expected to soon introduce a cross-border visa which will allow travellers visit several countries in the region famed for its wildlife, on a single visa.
This comes after Kenya, Uganda and Rwanda decided to fast track the issuance of the single tourist visa and roll it out by January next year. Tanzania and Burundi are also expected to join the process.
At the moment, tourists visiting neighbouring countries have to obtain a visa for each nation on arrival by making payments at the respective airports. With the new visa, tourists will be able to visit several destinations within the East African region without renewing their visas in each country.
The initiative, which is being fronted by Rwanda, was announced at the recently concluded magical Kenya travel expo held in the nation's capital, Nairobi.
Kenyan president Uhuru Kenyatta said "we are already working on a joint strategy with other EAC member states that when we market our [Masai] Mara, we also convince the tourist to see gorillas in Uganda."
President Kenyatta also stated that his administration was promoting Kenya as a destination rather than a stopover for tourists. He called for greater investment in hotels and other tourism related industries.
Stakeholders from Kenya's tourism industry have generally welcomed the idea of a common visa. Mombasa and Coast Tourist Association (MCTA) Executive Officer Millie Odhiambo expressed hope that the visa would attract more tourists to Kenya, since the tourism industry has suffered a series of blows in recent times.
In August, the international arrivals terminal at Kenya's Jomo Kenyatta International Airport went up in flames, and in September a group of heavily armed terrorists attacked the Westgate shopping mall in Nairobi killing 67 people.
The idea of a common tourist visa for EAC countries was first proposed in 2005, but disagreements between member states over revenue sharing slowed down the process.