Human Rights Watch accuses Ethiopia of violating inmates' civil rights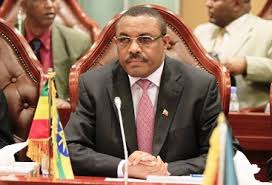 New York based Human Rights Watch says Ethiopian police and other security officers subject inmates at a central prison in Addis Ababa to several forms of human rights abuses.
In a 70 page report entitled, "They want a Confession': Torture and Ill-Treatment in Ethiopias Maekelawi Police Station", the human rights group details how security officers at the Maekelawi Police Station employ various coercive interrogation techniques including torture, prolonged solitary confinement, deprivation of food and close to unliveable detention conditions to extract confessions from suspects in custody.
The Federal Police Crime Investigation Sector, known as the Maekelawi Police Station is the central station where suspects arrested are taken for interrogation before they are forwarded to a court. Many high profile prisoners including politicians, journalists and leaders of protests are known to have been held at Maekelawi.
According to the report, "The coercive methods, exacerbated by the poor detention conditions, are used by the authorities at Maekelawi to maximize pressure on detainees to extract statements, confessions, and other information-whether accurate or not-to implicate them and others in alleged criminal activity. These statements and confessions are in turn sometimes used to coerce individuals to support the government once released, or as evidence against them at trial."
Reports of the violations of the basic human rights of detainees in Ethiopia are said to have increased following the 2005 disputed elections in the country and the enforcement of the 2009 Anti Terrorism Proclamation act, which gives authorities the power to detain suspects for prolonged periods without charging them. According to critics, the government is using this law to hunt its political opponents.
Beyond criticizing the authorities, the report also commends efforts by the Ethiopian government "to comply with its international human rights treaty reporting requirements and develop human rights policies on paper."
Although the Maekelawi Police Station has been in existence for about 60 years, the report only covers the state of the facility between 2010 to 2013.  About 35 former inmates of Maekelawi were interviewed in the creation of the report.
Since the report has been released, no Ethiopian official has commented on it. However, the report contains a comment by the Ethiopian Minister of Federal Affairs Shiferaw Teklemariam, who describes the allegations contained in the report as "baseless and unfounded." According to him, the report seems to be inspired by an antagonism for the Ethiopian government rather than genuine concern for the state of human rights in the country.