Uganda beefs up security after U.S. warns of possible attack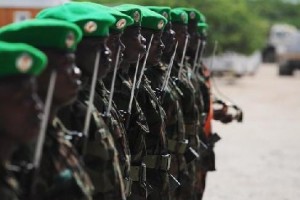 The Ugandan government has beefed up security in the country after the U.S. embassy in Kampala warned of a possible Westgate-like terrorist attack in the nation's capital.
According to BBC's reporter in Kampala, Patience Atuhaire, those entering the Nakumatt Oasis shopping centre are being subjected to a rigorous search of their cars and bags.
The embassy published the warning on Tuesday stating that it was carefully assessing the reports. "The embassy will continue to alert U.S. citizens to any credible, specific information about this and any other potential threats," the statement said.
The U.S. appears to be taking a closer look at the threat Al-Shabab poses to its security following a similar suggestion to law makers by Congressman and Chairman of the House Foreign Affairs Committee, Ed Royce.
Information on the possible location or time of the attack wasn't included in the warning and it remains to be seen whether the U.S. State Department will issue limitations on flights from Uganda.
Government spokesman, Ofwono Opondo, said he was glad the U.S. Embassy had decided to share the information. He also stated that the Ugandan security forces had stopped several terror attacks in the past.
"The reason they have not been successful is that security has been able to get good information in good time and neutralise [the attacks] in good time," he said.
Threats of terror attacks in Kampala have grown in significance since a group of terrorists attacked a mall in Nairobi last month, killing at least 67 people. Al-Shabab have taken responsibility for the attack. According to the group, the attack was a warning to the Kenya Defence Forces who invaded Somalia in late 2011 to fight Al-Shabab.
Kenya, Uganda and other east African nations have deployed troops to Somalia to join the AU's AMISOM forces in fighting the Islamist militant group.